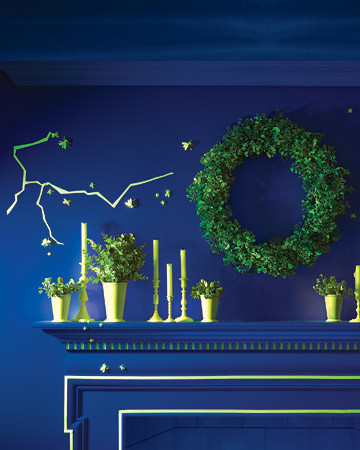 The story follows four Athenian lovers who find themselves immersed in an enchanted forest. Unbeknownst to them, this world is inhabited by fairies and a mischievous sprite named Puck who lead them into some serious romantic misadventures. This is where the plot thickens... and your party inspiration begins.
Meet by moonlight. As the world recedes into darkness, that's when the real magic happens. (No fairies needed.) Lead your guests inside where the scene is set with earthy, elegant elements. Think nature-inspired accents like tables topped with moss, ferns, smooth stones, and branches. A cluster of bare branches can be transformed into an enchanted tree of sorts when moss-covered ornaments hang from its boughs. Treat your flora and fauna with a coat of fluorescent spray paint: When the lights go out and the black lights turn on, they glow in a way that is nothing short of mesmerizing.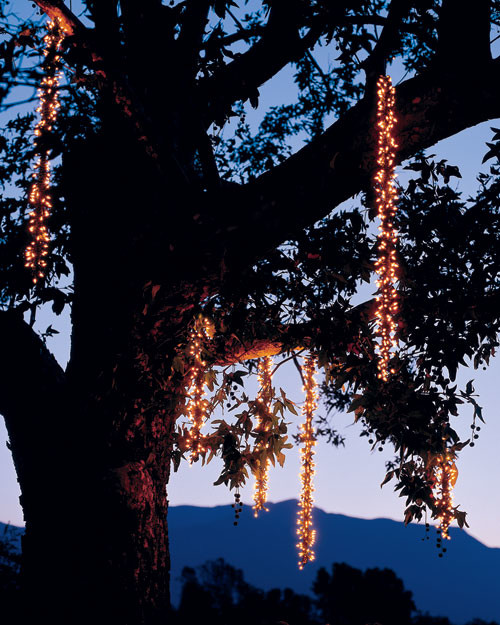 For this soiree, we like the idea of allowing your "merry wanderers of the night" to explore the outdoors beyond (your garden, backyard, or lawn, that is). There, Mother Nature does all of the decorating for you: White and silver blooms will shine even under the cover of darkness, taking on an otherworldly appearance. For extra twinkle, a pair of crisscrossing comets ignite the night, an arrangment of string light stars make a spectacular display, and in the picture above, wrapped string lights hang from the boughs of a giant tree.
Or create a grouping of geo-shaped lanterns! Ours are made of paper and illuminated with simple battery-powered LED lights.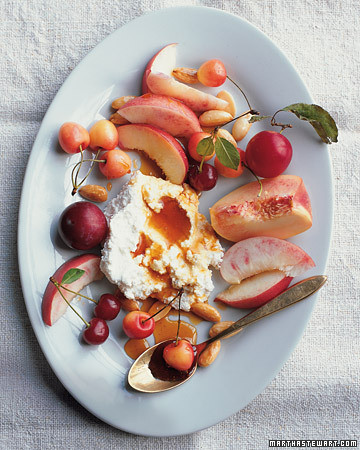 Fairies love all things sweet. And while the menu caters to mere mortals, it nonetheless celebrates the bounty of the season. Set the buffet table with dainty hors d'oeuvres that allow your guests to flit about the room with ease: stone fruits with honey-drizzled soft cheeses and toasted almonds, bowls of boozy fruit, cucumber finger sandwiches, and rose jelly served on buttered bread. For sipping, pretty Lillet Rose cocktails can be paired with edible flower petals or sparkly tinsel stirrers. And it all makes a statement when set on julep cups, plates, and platters that glow in the dark.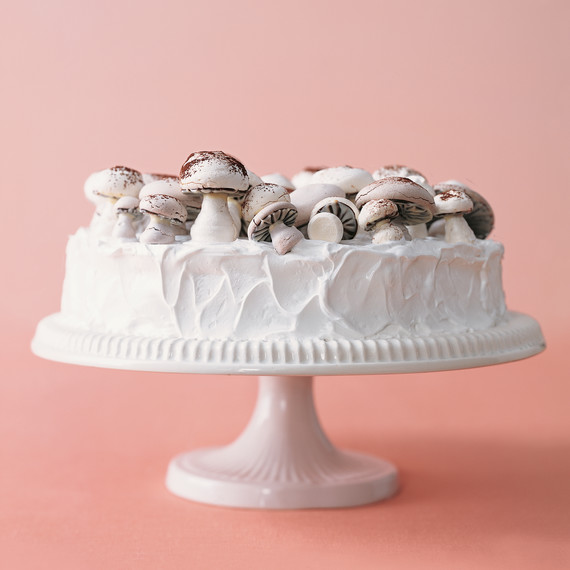 For a sweet ending, serve our Frosted Fruitcake with Meringue Mushrooms set atop a luminous cake stand. Along with it, offer a spread of ethereal desserts inspired by the natural beauty of the woods including an orange-walnut buche de Noel, pinecone cakes, a platter of purple cupcakes coated in layers of lavender and sugared pansies, twigs of taffy, and honey-saffron panna cottas paired with bee cookies. With inhibitions low and spirits high, in Shakespeare's words, "a merrier hour was never wasted there."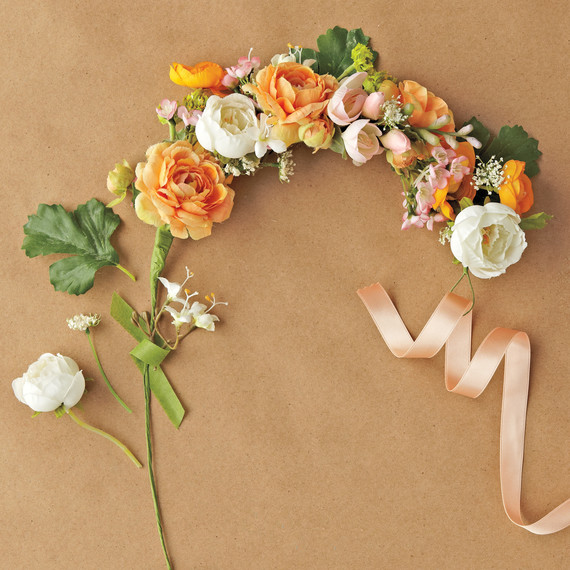 "Love looks not with the eyes, but with the mind,
And therefore is winged Cupid painted blind."
Perhaps it's time to do a little mischievous matchmaking of your own. For a flirty idea, encourage your guests to arrive in their bewitching best. Think: a delicate braid of baby orchids, a statement bloom pinned behind one ear, or a crown of miniature blush-colored roses that is fit for a fairy queen.
Send each of your guests home -- paired off or not -- with a small tote of juicy, red cherries. It's a favor idea inspired by a quote from the play that reads, "So we grew together like to a double cherry, seeming parted, but yet an union in partition, two lovely berries molded on one stem." After a night of such delectable delights, twinkling lights, and hours of merrymaking, your guests will be left wondering if it was all just a dream.