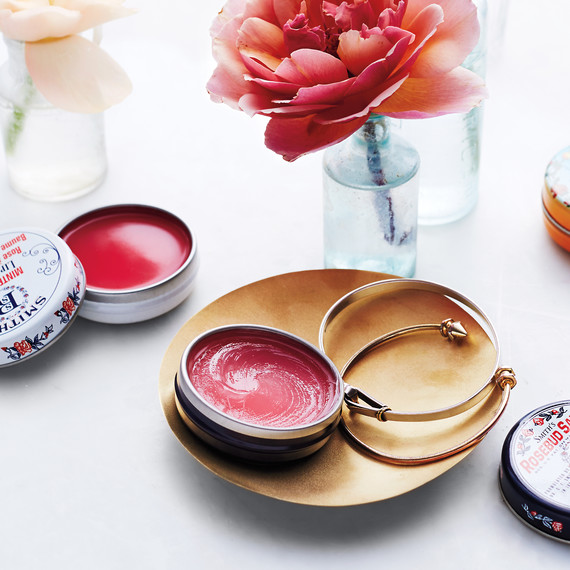 In 1892, pharmacist G. F. Smith of Woodsboro, Maryland, set out to formulate an all-purpose ointment that would soothe minor skin irritations (think burns, diaper rash, eczema, and chapped lips). For more than a hundred years, his balm, Rosebud Salve, has done just that. "But it wasn't until makeup artists began using the salve that we achieved a kind of cult status," says Linda Smith Pruitt-Michielli, Rosebud's vice president and the founder's great-granddaughter. The balm, with its subtle rose scent and tint, is now cherished for a myriad of cosmetic applications, including as a lip gloss and a cuticle soother. Despite its popularity, the family-run business insists on sticking to its roots: The founder's 90-year-old granddaughter still types up small orders on a 1924 typewriter.
Why We Love It
A hit with makeup artists, models, and magazine editors, Rosebud Salve is a multipurpose balm that includes cottonseed oil and seven "trade secret" essential oils. The company has introduced other varieties as well, including menthol eucalyptus, strawberry, and minted rose, all packaged in pretty vintage-inspired tins and tubes.
Smith's lip balm, in Minted Rose and Rose & Mandarin, $7 each; and Smith's Rosebud Salve French tin, $6, rosebudperfume.com.