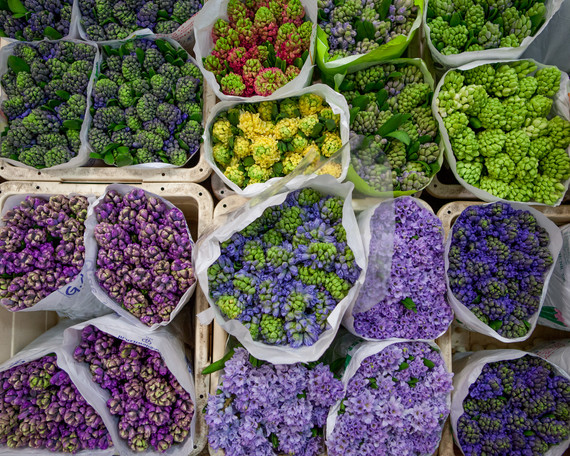 What is wonder? It's usually that "aha!" moment -- not buying the latest gadget, but discovering a brilliant use for one you already own. It's equal parts useful and beautiful, inquisitive and sure -- essentially, the kind of "good things" we've been seeking and sharing for years.
Turns out those everyday life hacks could be saving us more than time. A recent study had participants fill a questionnaire about how often they experienced various positive and negative emotions, then tested for the presence of an inflammatory protein. The emotion described as "wonder" or "awe" had the highest correlation with low inflammation levels -- awesome news for overall health. We're calling that one more reason to seek out special moments in even the most routine days. Try these simple tricks to find the "ahas" in your life.
Pose a question. Start a journal to serve as your Wonder Log, and take two minutes each morning to finish a simple prompt: "Today I wonder…"
It can be silly ("…what my cat really does all day") or serious ("…how to fold a fitted sheet"), but it should be something you can explore or ponder over the course of a day. Not every answer will dazzle you, but starting each day with curiosity will keep your mind open to new ways of thinking, doing, and being. Jot a few lines in response before bed each night, and revisit your journal whenever you need a reminder of all you have yet to learn.
Give the gift of awe. Mail your sibling a care package, cook a second dinner for a busy friend -- even plan a surprise party, if that's your idea of a good time. You'll reap double rewards of pleasantly disrupting your routine and paying the good will forward. Bonus: You'll feel awed by how amazing it feels to do nice things for those around you.
Put some "aha" in your housework. Hey, you're not getting out of clean-up duty -- might as well shine up your approach. Here are some clever tricks for kitchen, bedroom, bathroom, and garden that we bet you didn't know!
Another tip that awes us: the proper way to fold a fitted sheet.
How do you fill your life with awe?