It's that time again, you're thinking about dinner and what to cook. So here's our weekly list of suggestions: dinner recipes that take less than an hour of mostly hands-off time. Some recipes will be much faster than that. We'll suggest what you can do to prep ahead and cut down on weeknight work. Recipes will be family friendly, but we'll stretch the boundaries beyond chicken tenders and broccoli. Yes, there will be pasta, and, yes, it will be delicious. So visit us every week for dinnertime inspiration.
Monday: Escarole and Bean Soup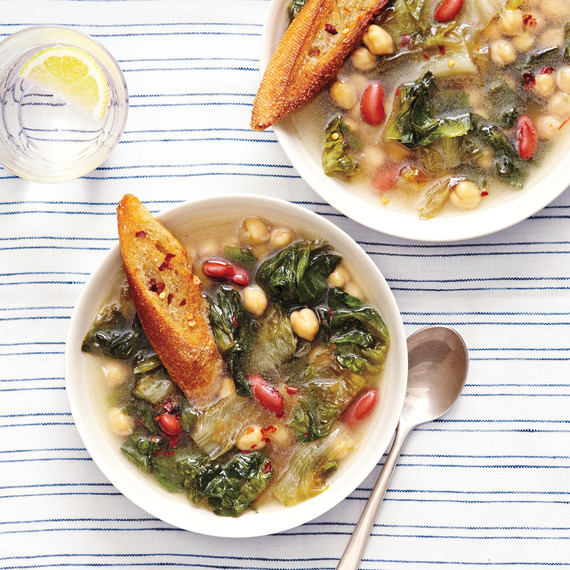 Start the week with a quick, delicious, and substantial meatless meal that soothes. This soup comes together in just 25 minutes. It features two kinds of beans (chickpeas and kidney beans) and that underappreciated vegetable, escarole. Go vegetarian by using veggie broth in place of the chicken if you'd like.
Get the Escarole and Bean Soup Recipe
TUESDAY: Quick Coq au Vin Blanc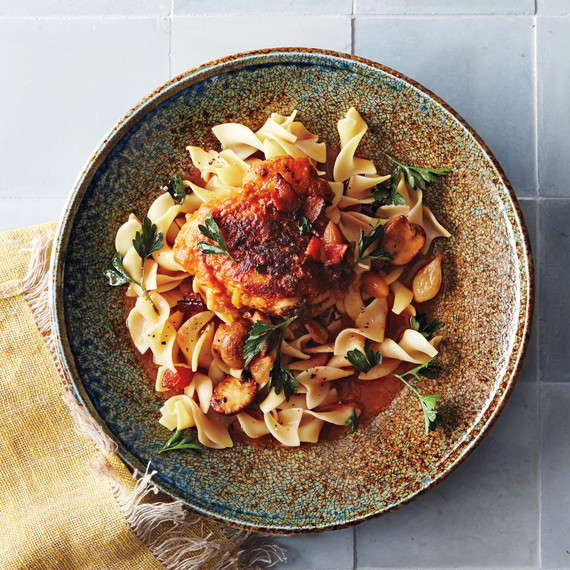 Our weeknight take on the French classic chicken stew makes for a dinner that seems fancy (ooh la la, chicken cooked in white wine on a Tuesday!), but we know you've cooked chicken pieces with vegetables for dinner many times before. Here, bacon, frozen pearl onions (another useful ingredient to keep on hand), cremini mushrooms, and wine create a deeply flavored dinner in an hour.
Get the Quick Coq au Vin Blanc Recipe
WEDNESDAY: Beef and Cabbage Tacos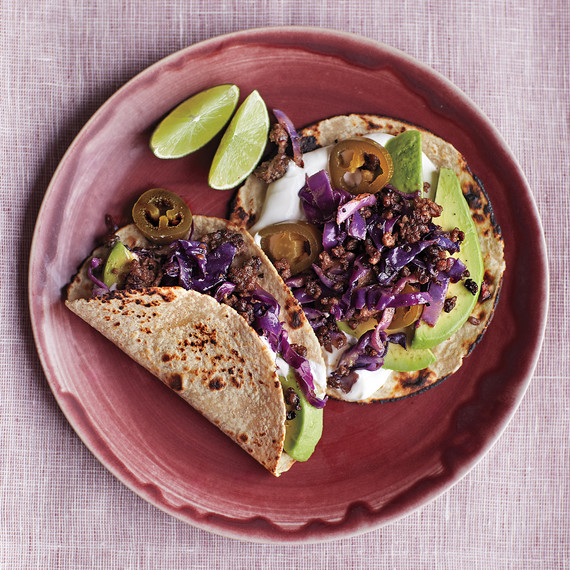 Everyone loves tacos: This ground beef favorite looks like it took time to prepare, but you'll be pleased to hear these tacos take just 20 minutes from start to plate.
Get the Beef and Cabbage Tacos Recipe
THURSDAY: Spaghetti with Tuna, Lemon, and Breadcrumbs

Can you make dinner in the time it takes the pasta to cook? Of course you can! Sarah Carey shows you how to make this super-fast pasta that's made with mostly pantry staples -- and the vital technique of using some pasta water in your sauce. Add a green salad for extra credit.
FRIDAY: Mostly Greens Frittata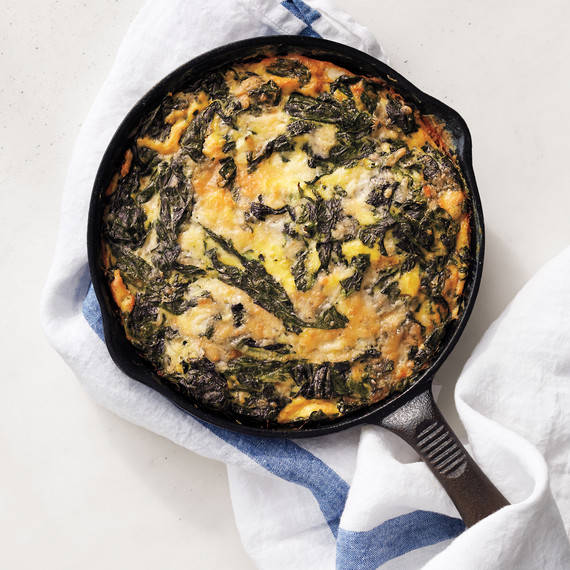 Get your greens on with this easy, cheesy, eggy recipe. Pair it with a colorful bell pepper saute or a crunchy salad, and some crusty bread. Trying this recipe should sell you on our make-ahead greens concept. Be sure to prep more greens this weekend!
Get the Mostly Greens Frittata Recipe
SATURDAY: Melt Some Cheese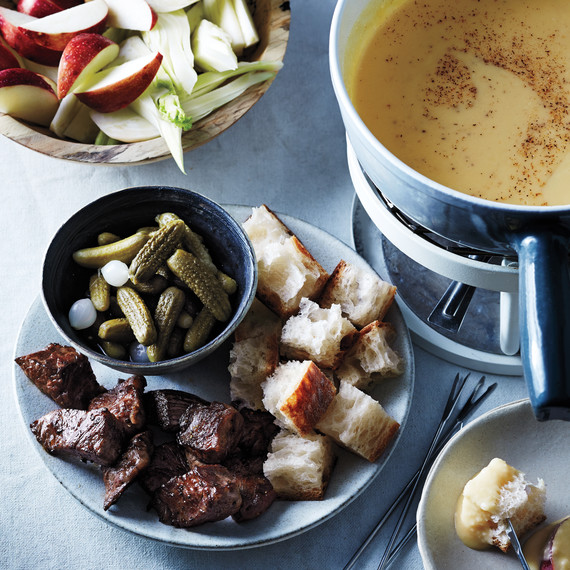 Fancy a fondue? Or maybe you'd prefer your ooey-gooey cheese to be the mozzarella on a meatball casserole? Or our ultimate croque monsieur -- with fontina and Parmesan, broccoli rabe and ham, this is no mere sandwich. Settle in and cook up somethingy meltingly good.
Get the Meltingly Good Cheese Recipes
Sunday: An Easy Feast for St. Patrick's Day
Celebrate Ireland's patron saint a tad early with this easy entertaining menu of updates on favorite Irish recipes, anchored by stout-braised lamb. (Make it even easier on yourself making elements of the meal in advance with our make-ahead strategy).
Get the Easy Irish Dinner Menu and Recipes