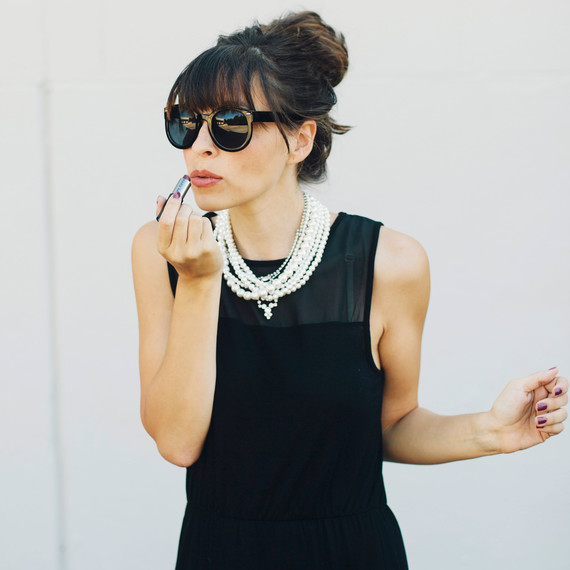 Set the scene at the door with a velvet rope. You can fashion one yourself by folding a few yards of velvet fabric lengthwise, with the fuzzy part on the inside. Sew a seam about an inch in from where the two edges meet and along one end. Trim the excess fabric, turn it inside-out, and stuff it with cotton or newsprint. If you can talk a friend into working the door as a "bouncer," even better.
Nothing says "welcome to Hollywood" like, well, the Hollywood sign. Download a Hollywood font online, trace the letters onto cardboard or foam, and use a craft knife to make clean cuts. Hang your handiwork on a wall and you've got a backdrop for a makeshift photo booth. An old-school Polaroid camera is worth seeking out, but if you can't find one, let guests and their cell phones have at it!
To make those moments extra-Kodak, encourage guests to come dressed as a favorite film star. A nostalgic Audrey Hepburn costume is always on point -- here are five ways to get the look.