Nightfall descends. One by one, the grinning jack-o'-lanterns light up and brighten your walkway. Shadows grow from unlit corners. Somewhere in the distance, a cat cries out into the night. Best of all? The tiny trick-or-treaters are snug in their beds.
Time to break out that brew. It's the perfect setting for a "witching hour."
According to folklore, the witching hour refers to the hours between midnight and 3 a.m., a time believed to see the height of supernatural phenomena, seances, and spells. Now is the otherwordly window for creatures of the night -- witches, demons, ghosts, and ghouls alike -- to escape the spectral plane and roam the world of the living, acting at their most powerful.
It's a magical idea for a seasonal gathering. We all feel more powerful surrounded by good friends (and even better spirits). And after brewing a few spooky spirits, you'll feel a little less inhibited; there's more mischievous cackling with the clinking of glasses. Conjure up a magical Halloween-themed cocktail party for grown-up ghouls only. (Hey, it's the witching hour somewhere, right?)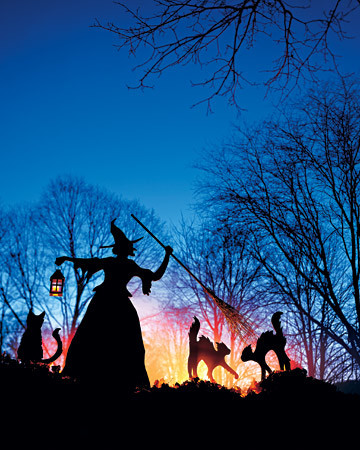 As the clock strikes midnight, set the mood with sinister silhouettes to greet your guests. Display a witch's cauldron boiling some mysterious potion over a cackling bonfire. Light the way with autumnal luminarias that line the pathway and porch up to your door. (Visitors knock at their own peril.)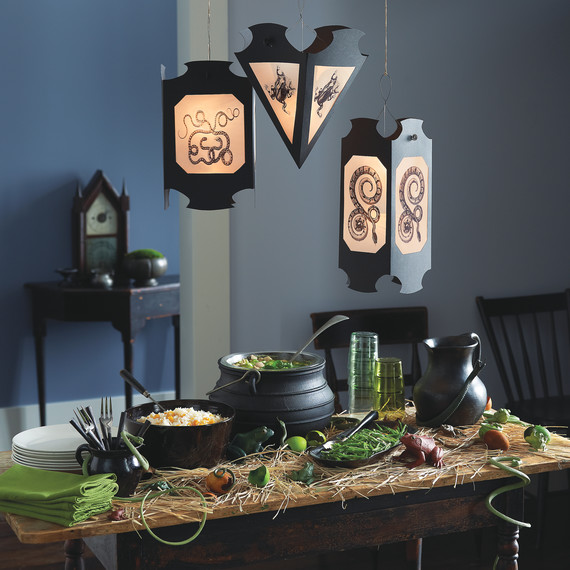 On the inside, decorate with sophisticated flourish. Arrange a set of dramatic hanging vellum lanterns aglow on the table. A paper tissue garland of winged bats. Gothic-inspired curtains draping the windows. Creepy critters crawling in the corners, or an ominous silhouette (of a ghost?) stretching along the stairs. Opt for decor that evokes a spine-tingling feeling.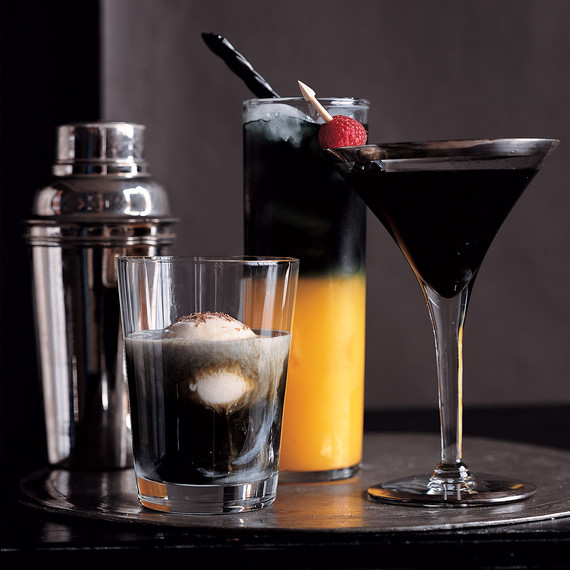 A witch's brew sounds intoxicating, but eye of newt and toe of frog don't exactly make for an appetizing cocktail. Let your ghoulish guests sip on something a little more bloodcurdling, like a Berry Scary Martini, a Ghost in the Graveyard, or a Screwed-Up Screwdriver.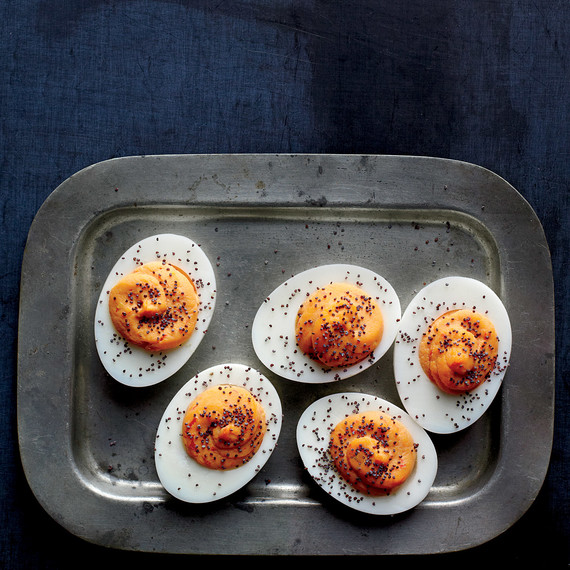 Snackers, beware: You're serving a platter of horror d'ouevres. Set up a sinister spread with spicy deviled eggs: orange yolks sprinkled with black poppy seeds. And a petrified cheese log is just the thing for easy snacking and socializing. Might we also suggest devils on horseback, spiced pumpkin seeds, shriveled potatoes with romesco sauce, black bat wings, bony bites, or even a bubbling broth made with breast of chicken, lemongrass, and curry.
For a sweet ending? These bite-sized baked treats -- in the shape of coffins, pumpkins, and skulls -- are devilishly delicious.