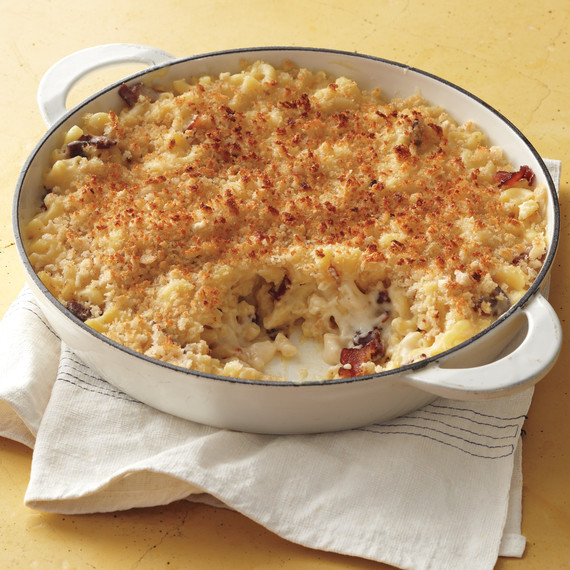 A party that's all about comfort level should serve up some serious comfort food. Our skillet mac can be made four different ways: with mushrooms and fontina, spring veggies and goat cheese, bacon and gouda, or a straight-up blend of three luscious cheeses. This is no time for propriety -- forget the plates, and battle it out for the crispy crust with your forks.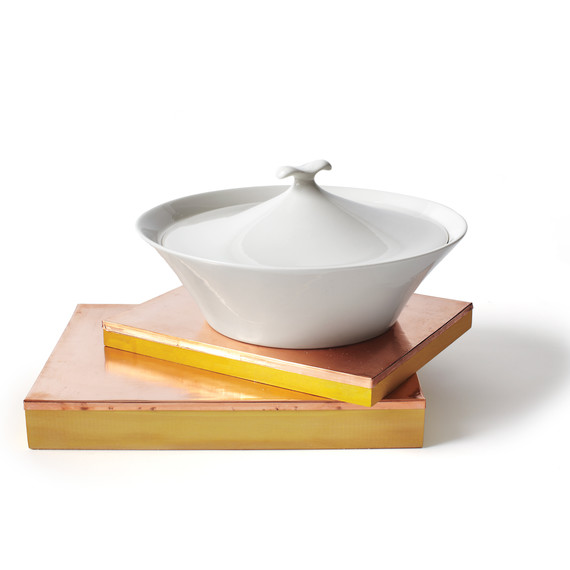 A piping-hot pan should sit atop something worthy of its contents. Use time not spent cooking to weave a hypnotic braided trivet, or look to copper or velvet for a luxe lift.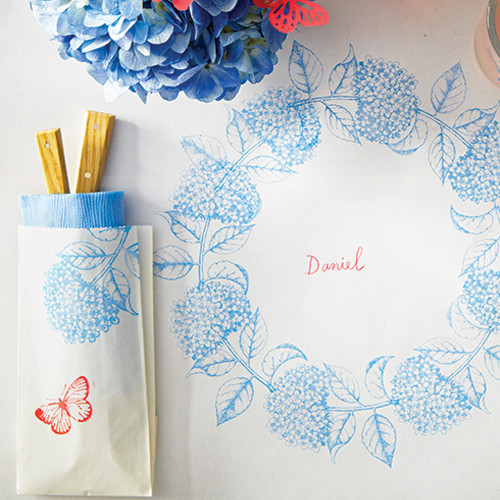 Give a tongue-in-cheek nod to the one-dish theme by "setting" your table with stamps or trompe l'oeil doodles. A minimalist julep cup can corral the unfortunately non-negotiable silverware.