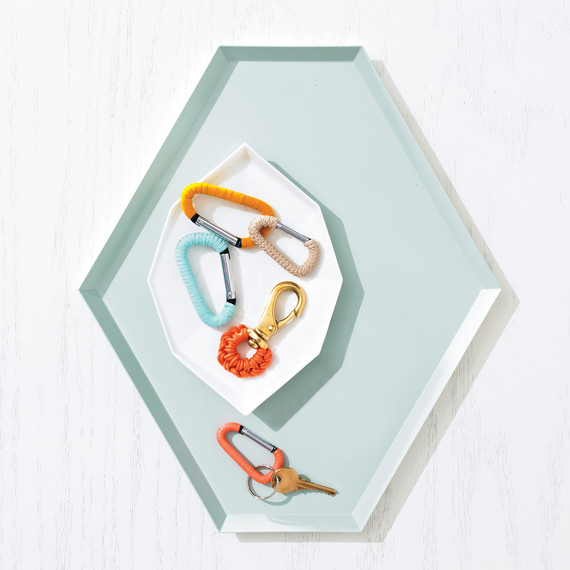 Wrapped in colorful cords and tapes, utilitarian hooks and carabiners (available at any hardware store) become stylish keychains -- they even make great gifts for Dad. Watch crafts editor Erin Furey demonstrate the two techniques.
Sources
Trigger snaps with round swivel eye, by The Hillman Group, in Solid Brass, $32 for 10, homedepot.com
Carabiners, from $2.25 each, homedepot.com
Cord and tape, in Leather, Faux Leather, and Suede, from $1 a yd., mjtrim.com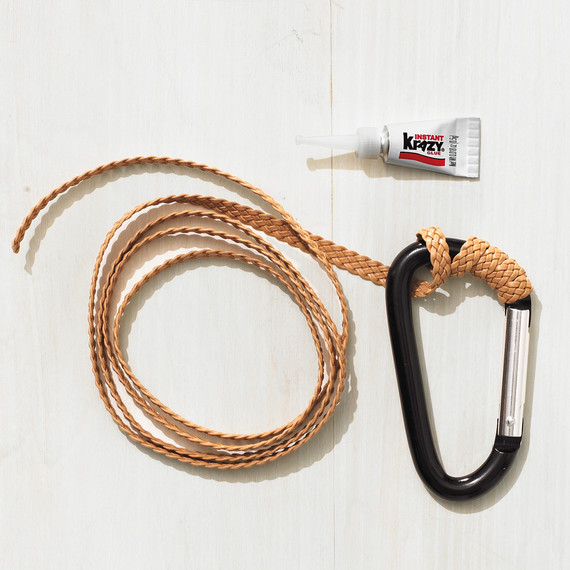 Basic Wrap
With superglue, secure end of cord to carabiner just above opening; let dry. Wind cord around frame until you reach bottom of gate. Trim cord and glue to secure.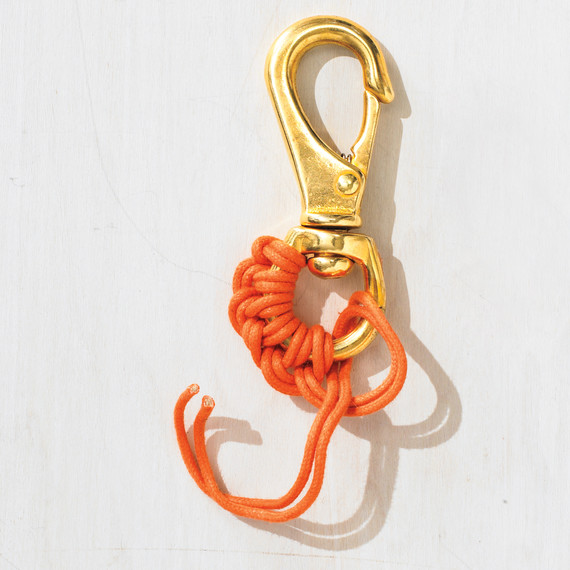 Knotted
With superglue, secure a double strand of cord to ring where it's bolted to clasp; let dry. Make overhand knots around outside of ring, as shown. Secure cord ends with glue.